There was an era when bathrooms were utilized strictly for personal hygiene. But today, bathrooms are seen as escapism into personal space along with being utilized for personal hygiene.
Especially master bathrooms are designed to offer unlimited comfort and coziness so that people enjoy the time with themselves to its fullest and get rid of fatigue and stress.
Master bathrooms now have become an essential aspect of home designing and people are being highly careful about its appearance, design, and functionality.
That's why designing master bathroom is a tricky task as it involves juggling several aspects. If you too are designing a master bathroom for your home, then we walk you through this daunting task by offering an extensive guide to master bathroom designing.
Go through these below-listed points to make optimum use space while designing master bathroom.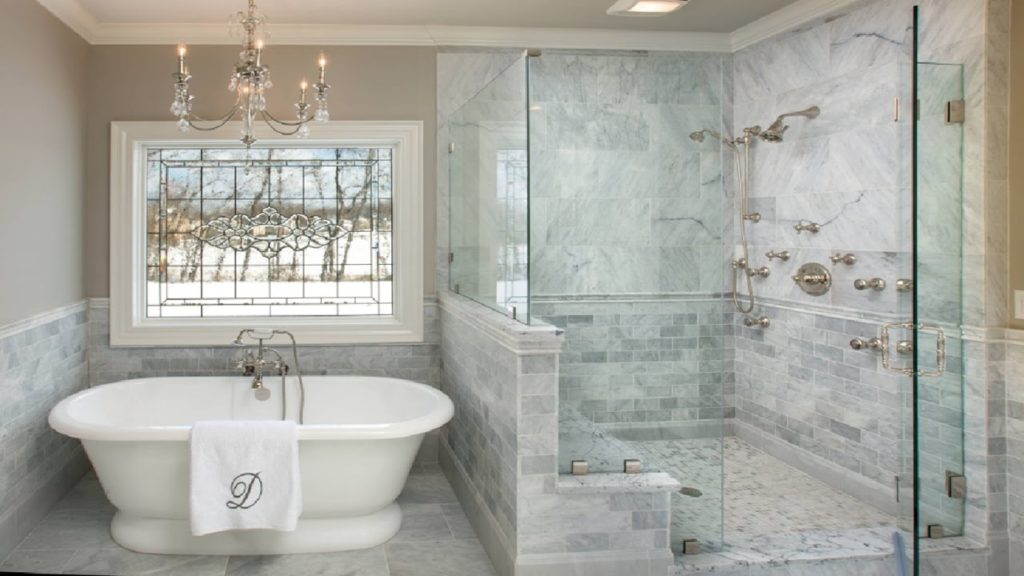 1. Know How Much Space You Have
To begin with, understand the space you have for crafting your master bathroom. The bigger space, the better it is; is the norm for master bathroom designs.
In recent times, master bathrooms have become extremely lavish and spacious and have enough space to accommodate two people at one time. In fact, these bathrooms can be as a large as an average bedroom.
If you plan for a luxurious bathroom then you might have to give up on a massive amount of space which can be utilized for creating another room in your home. If you wish to save space then you will need to scratch your brain and find creative ways of using space.
Also if you are converting existing rooms into a master bathroom then try using the wall which backs on a wet room to put fixtures as this helps plumber in tapping into existing pipes. This results in saving money.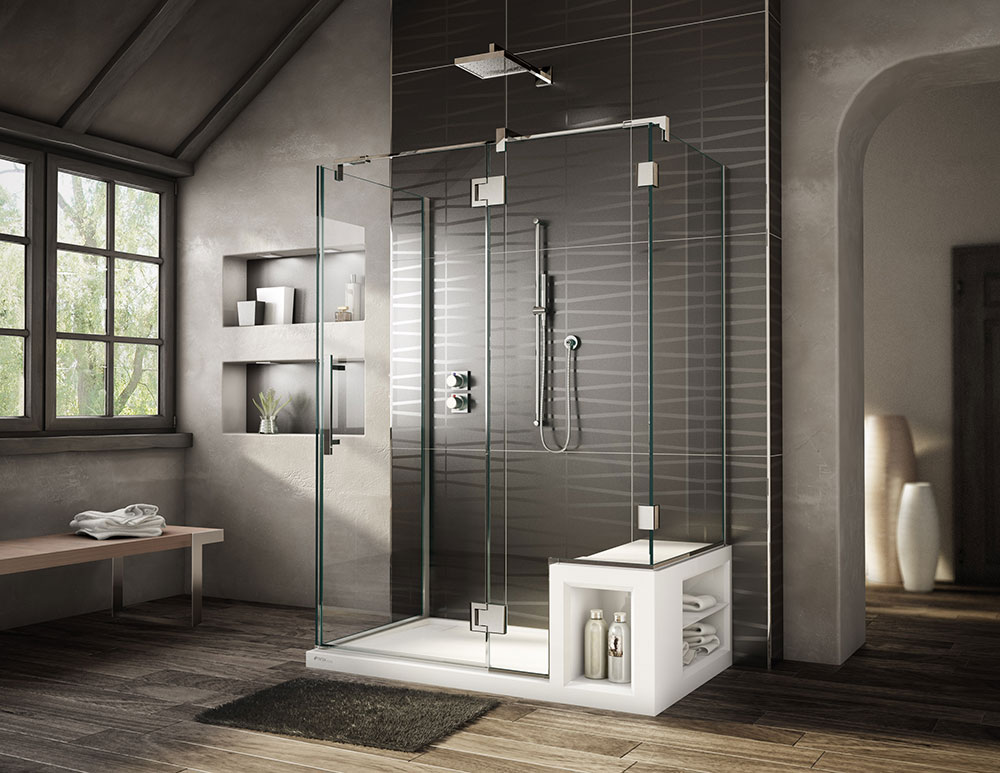 2. Can You Fit in a Shower and a Bath?
If you are battling with space then you need to go full throttle with creative ideas that help in saving space. One such idea is to fit in a shower over a bathtub.
Ideally, a shower and a bathtub should be at separate places but combining the both at one place isn't a deal breaker by any means.
All you need is a wall which is at least 5 feet in height and a room with rectangular dimensions. You can easily install a shower over a bathtub and enjoy features of both services.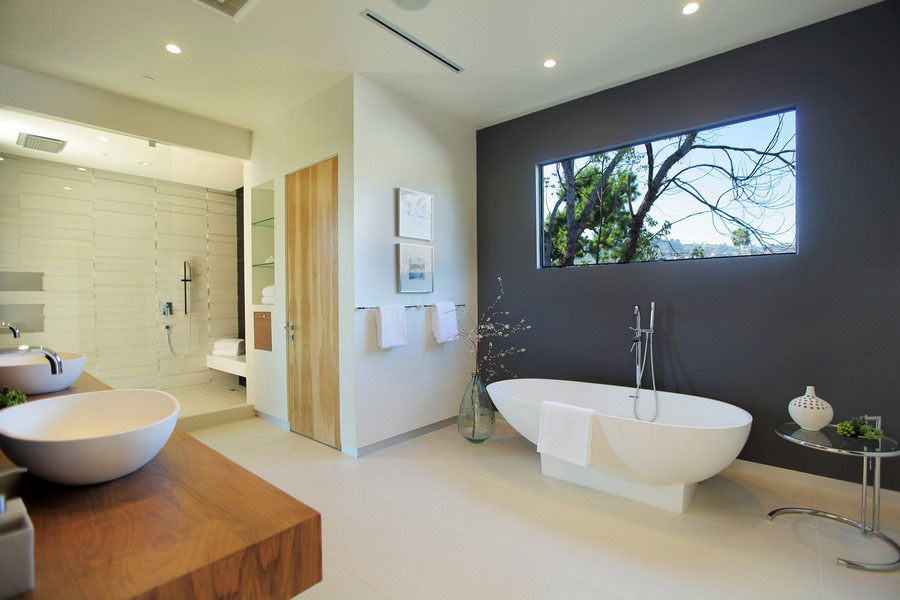 3. Can You Think of a Uniquely Shaped Bath Tub?
Traditional bathtubs offer perfect luxury as they allow a person to get completely immersed in and enjoy bathing in a fully comfortable position.
But this luxury comes at a cost. Traditional bathtubs eat a huge amount of space. If you are aiming to save space then why not move away from traditional bathtubs and embrace unique bathtubs?
You can opt for a soaking tub that takes only about half the space taken by a traditional bathtub but offers the same experience. While going for a uniquely shaped bath tub, try installing it into the floor as it makes it easier to get in and out of the tub.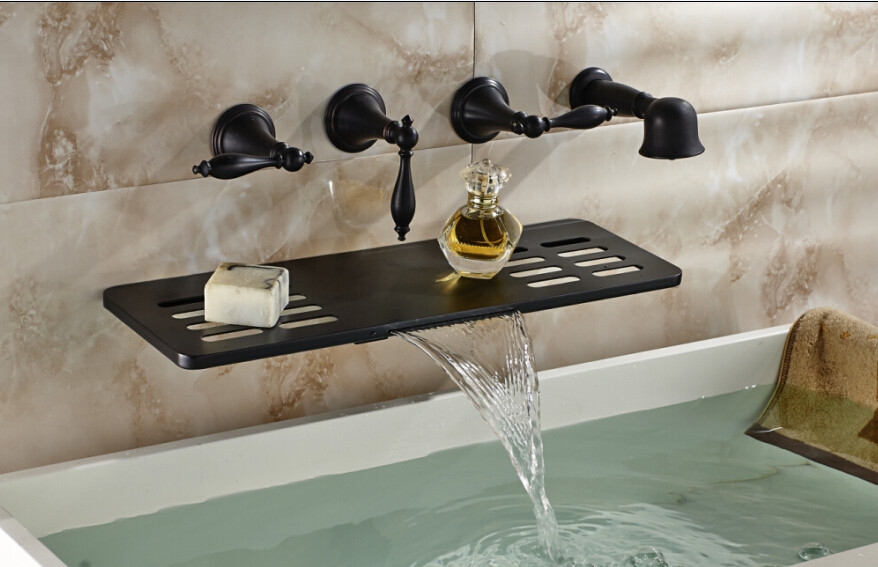 4. Go With Wall Mounted Toilet and Faucets
In your quest for saving space, you can install a wall mounted toilet so that there is more space in the bathroom. By having faucets on the wall, you can create some space as well.
As indicated by the above points, you don't need a lot of space to design master bathroom. By implementing these points you can maximize the use of existing space and experience luxury with ease.
For Bathroom Remodeling in Charlotteville & Albemarle County, visit Advantage Home Contracting's Bathroom Remodeling Divison.