If you are planning to visit Puri, the holy city of Odisha, you are in for a treat. Not only will you get to witness the majestic Jagannath Temple, the serene Puri Beach, and the colorful Ratha Yatra festival, but you will also get to taste some of the most delicious and unique dishes that Odisha has to offer. We have listed four dishes that will make your mouth water and your taste buds dance with joy.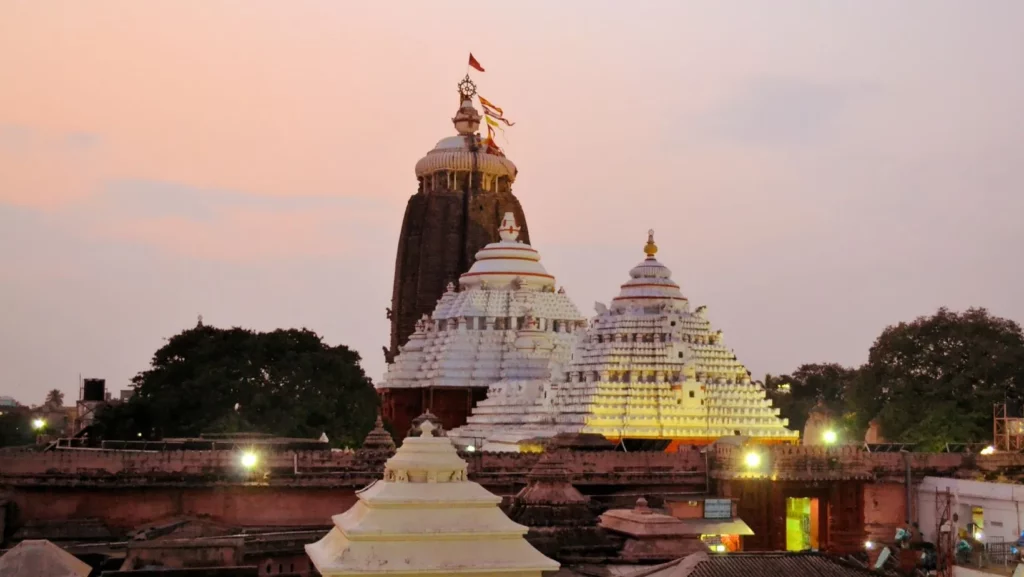 These Dishes are:
Puri Mahaprasad: No visit to Puri is complete without experiencing the divine flavors of Puri Mahaprasad.
As the blessed offering at the famous Jagannath Temple, Puri Mahaprasad is considered sacred and is served to thousands of devotees every day.
The Mahaprasad includes a wide array of dishes such as rice, dal, vegetables curries, sweets, and much more. The preparation involves meticulous rituals and traditional cooking methods, resulting in a feast that delights the senses and nourishes the soul.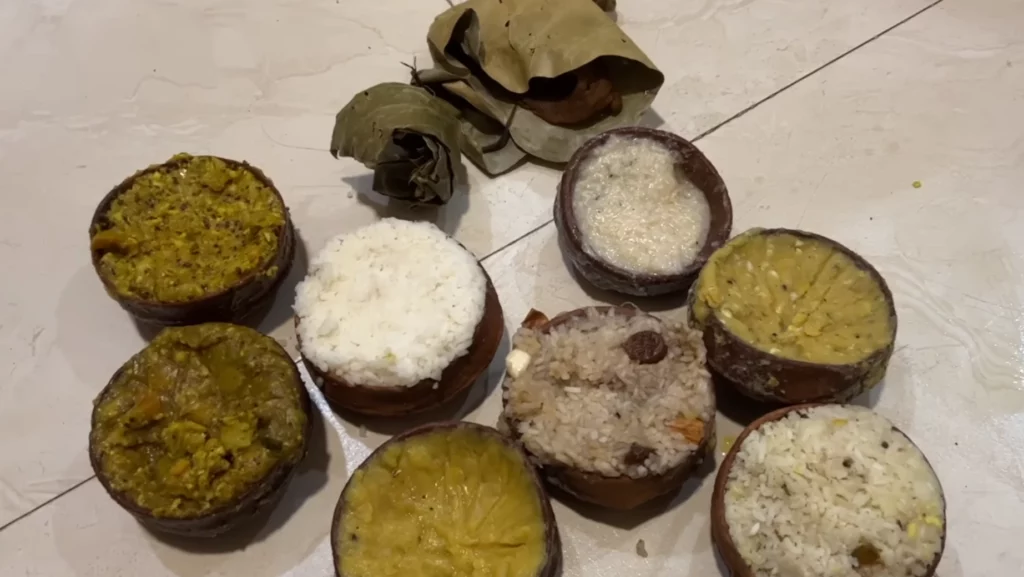 Chenna Poda: When it comes to desserts, Chenna Poda holds a special place in the hearts of Odias and visitors alike. This delectable sweet treat is made from freshly prepared cottage cheese (chenna), sugar, cardamom, and garnished with nuts. The chenna is baked until it acquires a caramelized crust, giving it a unique texture and flavor. The smoky aroma and the melt-in-your-mouth goodness of Chenna Poda make it a must-try dish in Puri.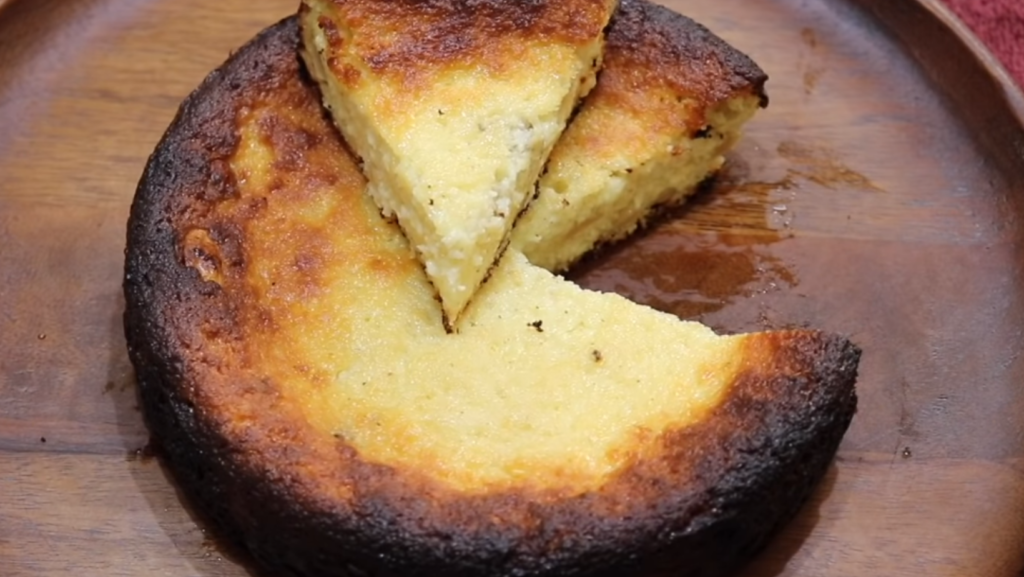 Khaja:  Khaja is a traditional sweet delicacy that originated in the holy city of Puri. It is a layered pastry made from wheat flour, sugar, ghee, and cardamom. The dough is rolled into thin sheets, folded, and fried to golden perfection. The final product is crispy on the outside and delightfully flaky on the inside. Khaja is often enjoyed during festive occasions and is known for its long shelf life, making it an ideal souvenir to take home.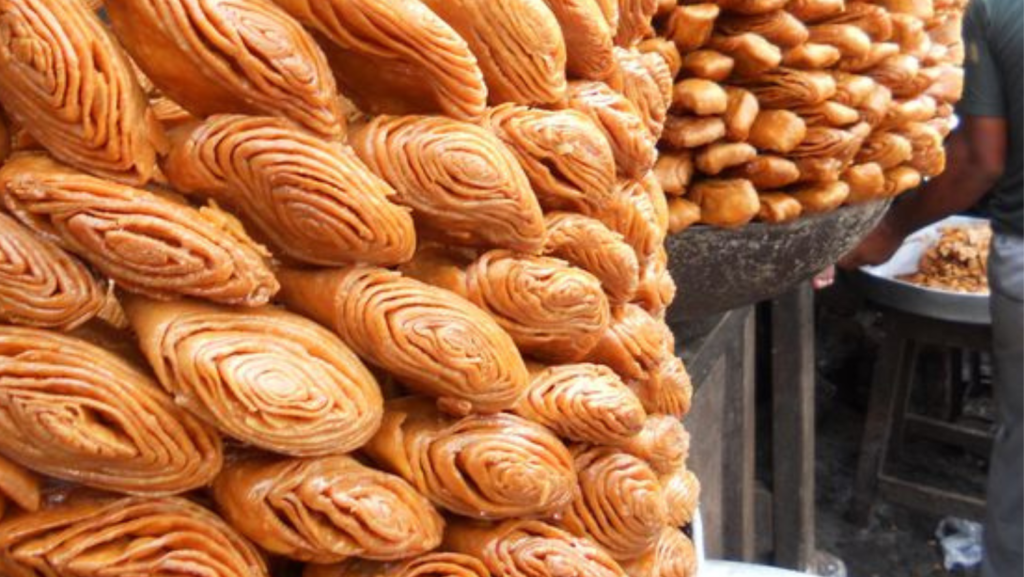 Seafood Delicacies: Puri, the holy city of Lord Jagannath, is also a heaven for seafood lovers. Puri, located on the Bay of Bengal, offers a variety of fresh and tasty seafood dishes and cuisines that will make you drool. You can try some of the popular seafood dishes in Puri such as:
Crabs: Puri is famous for its crabs that are cooked in different ways, such as crab masala, crab curry, crab fry, etc.
Prawns: Prawns are another delicacy that you can find in Puri. You can try the prawn malai curry, prawn fry, prawn pakora, etc.
Fish: Fish is a staple food in Puri and you can find many varieties of fish such as pomfret, rohu, hilsa, etc.
Chilika Lake Specialties: Chilika Lake is the largest brackish water lagoon in Asia and it is home to many aquatic species such as dolphins, crabs, prawns, etc.
How can I enjoy the local food and culture in Puri?
You can enjoy the local food and culture in Puri by:
• Visiting the Jagannath Temple and having the Mahaprasad or Abadha that is served to the devotees.
• Exploring the Anand Bazaar or the food market near the temple that sells various snacks and sweets.
• Trying out the street food in Puri such as samosas, kachoris, rasgullas, chhena poda, etc.
• Visiting the Raghurajpur Heritage Village and seeing the traditional art of pattachitra painiting and buying some souvenirs.
• Attending the festivals in Puri such as the Rath Yatra or chariot Festival or the Puri Beach Festival.
Why are these dishes so special and delicious in Puri?
These dishes are so special and delicious in Puri because:
• They are part of the Mahaprasad or the sacred food that is offered to Lord Jagannath at the temple and then distributed to the devotees.
• They are prepared with fresh and local ingredients and cooked with love and devotion by the temple cooks or mahasuaras.
• They have a unique flavor and aroma that comes from the use of ghee, coconut, jaggery,spices, etc.
• They represent the rich culture and heritage of Odisha and Puri.
Conclusion: The culinary landscape of Puri, Odisha, offers awide range of flavors and dishes that are sure to tantalize your taste buds. From the irresistible Chenna Poda to the crispy Khaja, from the spicy sea food to the divine Puri Mahaprasad, each dish showcases the unique culinary heritage of the region.
Exploring the flavors of Odisha in Puri is not just a culinary journey but also an opportunity to immerse yourself in the vibrant culture and traditions of the place. So, don't miss out on these mouth-watering delights and embark on a gastronomic adventure that will leave you craving for more.
If you want to experience the best of Puri's cuisine, culture, and spirituality, book your tour today. Mypuritour is a leading online platform that offers customized and affordable tours to Puri and other destinations in Odisha.
We have a team of experienced and professional guides who will make your trip memorable and hassle-free. We will also provide online booking, payment, and confirmation facilities for your convenience. Don't wait any longer. Visit mypuritour.com now and get ready for an unforgettable journey to Puri!