If you are looking for a unique and memorable vacation in India, then you should consider our Kanyakumari packages. Kanyakumari is a town that lies at the southernmost point of India, where the Arabian Sea, the Bay of Bengal, and the Indian Ocean converge.
It is also a place that has a lot of significance for various religions and cultures, and has many temples, churches, mosques, and monuments that reflect its diversity.
Kanyakumari is also blessed with natural beauty and charm and has some of the most scenic beaches and landscapes in India. In this blog, we will tell you more about our Kanyakumari packages and how you can book them online in a few simple steps.
Why Choose Our Kanyakumari Tour Packages?
• Our Kanyakumari tour packages are tailor-made to suit your needs and budget. You can choose from a variety of options, ranging from 3 days and 2 nights to 5 days and 4 nights. You can also customize your itinerary according to your preferences and interests.
• Our Kanyakumari tour packages include accommodation, transportation, and sightseeing. You will stay in comfortable and clean hotels, travel in private cabs, and visit the most popular attractions in and around Kanyakumari. You will also get VIP darshan at the famous Jagannath temple, which is one of the four Dhams in Hinduism.
• Our Kanyakumari tour packages offer you the best service and hospitality at an affordable price. We have a team of experienced and friendly staff who will take care of all your needs and queries. We will also provide you with local guides who will share their knowledge and insights about the places you visit.
What Are The Places To Visit In Kanyakumari?
• Kanyakumari has a lot to offer to its visitors, from natural beauty to cultural heritage. Some of the places that you should not miss are:
Vivekananda Rock Memorial
• This is a monument built on a rock island, about 500 meters away from the shore. It is dedicated to Swami Vivekananda, who meditated here in 1892. The memorial consists of two structures: the Vivekananda Mandapam and the Shripada Mandapam. The former houses a statue of Swami Vivekananda and a meditation hall, while the latter marks the spot where he attained enlightenment.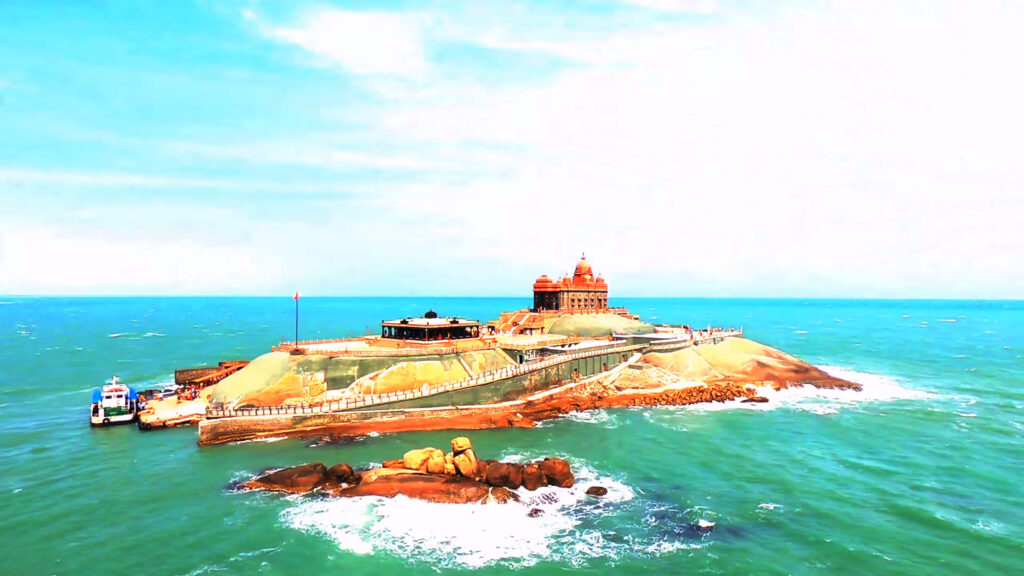 Thiruvalluvar Statue
• This is a 133 feet tall stone sculpture of the Tamil poet and philosopher Thiruvalluvar, who wrote the Thirukkural, a classic work on ethics and morality. The statue stands on another rock island, adjacent to the Vivekananda Rock Memorial. It was inaugurated in 2000 and is one of the tallest statues in India.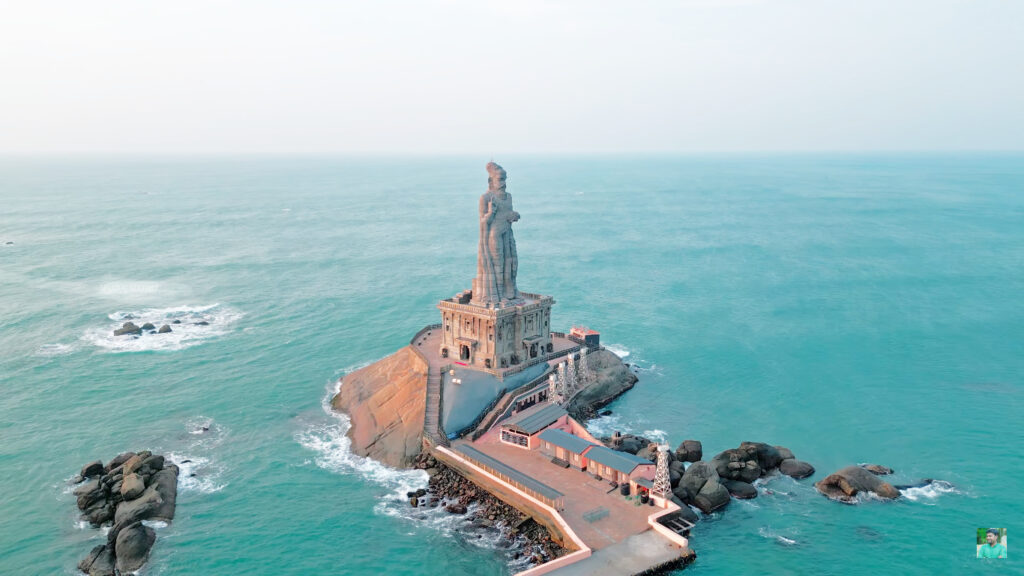 Kumari Amman Temple
• This is an ancient temple dedicated to Goddess Parvati, who is worshipped here as Kumari Amman or Devi Kanya Kumari. According to legend, she performed penance here to marry Lord Shiva, but he failed to show up on time due to a trick by Narada. She then vowed to remain a virgin forever and bless her devotees. The temple is located on the seashore and attracts thousands of pilgrims every year.
Padmanabhapuram Palace
• This is a magnificent wooden palace that was once the seat of power of the Travancore kings. It was built in the 16th century and showcases the traditional Kerala architecture and craftsmanship. The palace has several sections, such as the King's Council Chamber, the Queen Mother's Palace, the Natakasala (Performance Hall), and the Mantrasala (King's Bedroom). The palace also has a museum that displays various artifacts and paintings.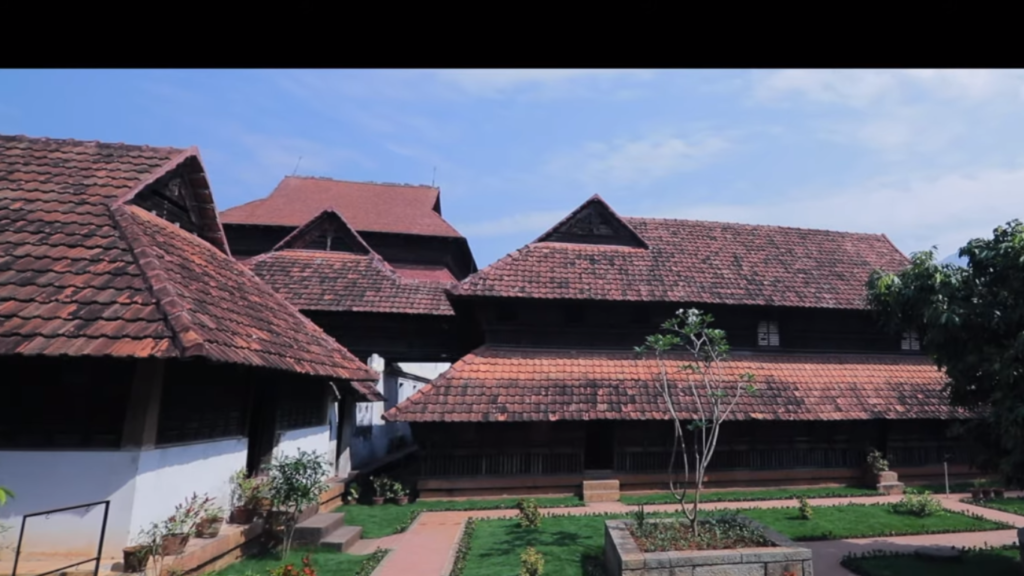 Thirparappu Falls
• This is a man-made waterfall that falls from a height of 50 feet. It is located about 55 kilometers from Kanyakumari and is a popular picnic spot. The waterfall has a pool at its base where you can swim and enjoy the cool water. There is also a temple dedicated to Lord Shiva near the waterfall.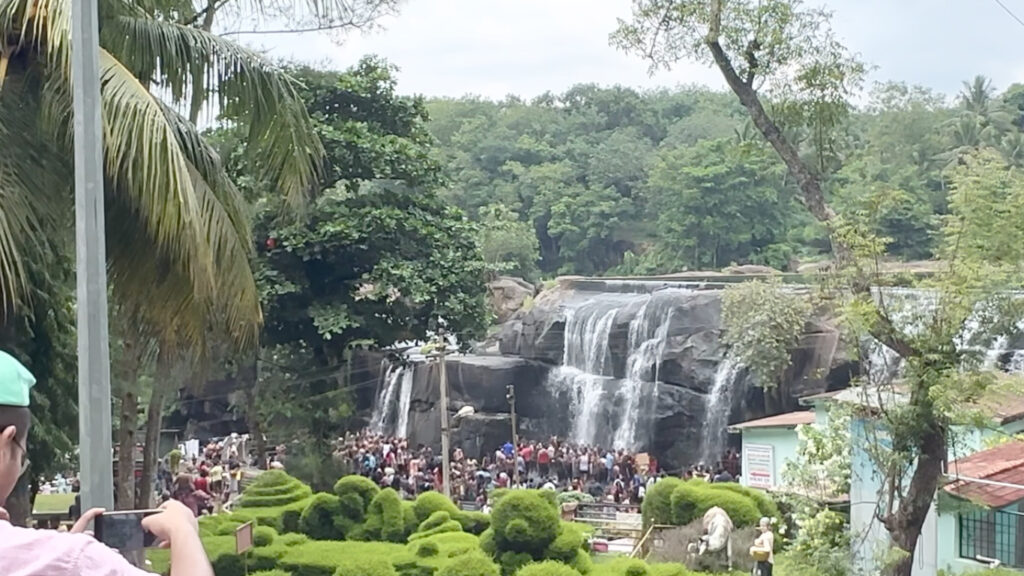 How To Book Our Kanyakumari Tour Packages Online?
Booking our Kanyakumari tour packages online is very easy and convenient. All you have to do is follow these simple steps:
1. Visit our website myholidayhappiness.com and browse through our various Kanyakumari tour packages.
2. Select the package that suits your requirements and click on "Book Now".
3. Fill in your personal details, such as name, email, phone number, and address.
4. Choose your preferred mode of payment, such as credit card, debit card, net banking, or UPI.
5. Confirm your booking and receive a confirmation email and SMS with your booking details.
That's it! You are all set to take a spiritual journey to Kanyakumari with our tour packages. We hope you have a wonderful time and come back with lots of memories and blessings. For any queries or feedback, please feel free to contact us at +91 9886-52-52-53. We would love to hear from you.
If you are looking for a vacation that will refresh your body, mind, and soul, then you should definitely book one of our Kanyakumari tour packages. We offer you the best service and hospitality at an affordable price. We also make your booking process easy and hassle-free.
All you have to do is visit our website www.myholidayhappiness.com and choose your preferred package. You can also customize your itinerary according to your interests and preferences. So what are you waiting for? Book your trip today and get ready to take a spiritual journey to Kanyakumari with our tour packages. We assure you that you will have an unforgettable experience and come back with a smile on your face.
Also Read: Pondicherry Tour Packages – Book Now and Get Upto 10% Off on Your Dream Vacation
Plan a Memorable Trip to Rameshwaram: Best Packages and Deals
Munnar Tour Packages: Experience the Magic of the Hill Station
Explore the Vibrant City of Madurai on a 3-Day Tour
Coorg Packages: Experience the Charm of the Scotland of India
Coorg Packages: Discover the Beauty and Culture of the Hill Station